THOMAS INTERNATIONAL EDUCATION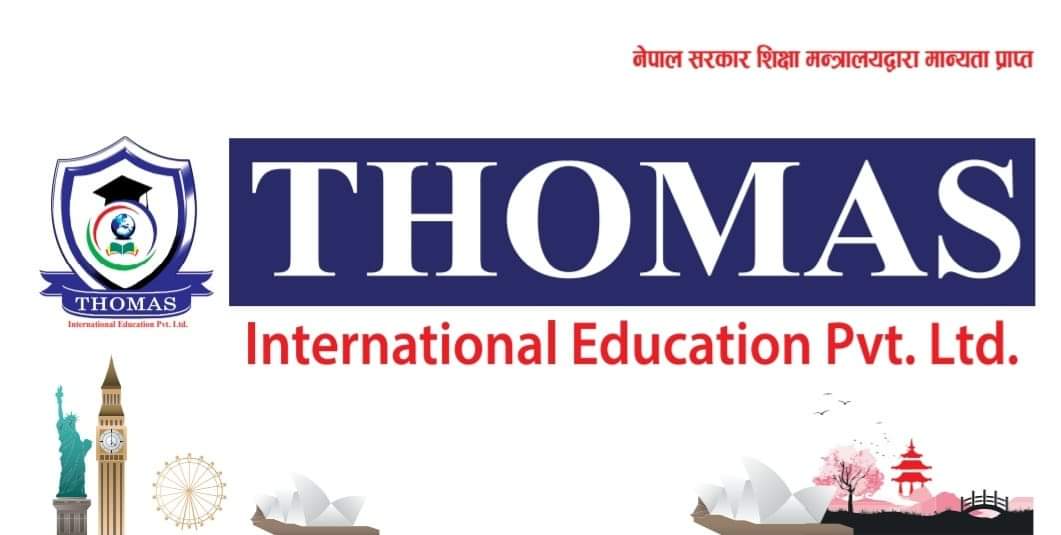 Thomas International Education Pvt. Ltd. is an experienced professional in Abroad Study Field and has vast knowledge in the respected field. If you are here than you are in the most successful consultant. From the past history of our company you will know about us. Most of the student and their parents had get satisfaction from us helping students to reach their goals. Thomas International Education Pvt. Ltd. assist students or parents in making educational decisions and giving advice for test preparation, visa preparation documentations etc. Our Company's field of Activity is study abroad (Academic and Language program). Counseling, Recruitment, Enrolment and visa documentation support as well as test preparation classes: IELTS, TOEFL, SAT, GRE, GMAT and also English and Japanese language Classes.
I feel delighted to have you as our prospective service seekers. Since Thomas has a long history of proven success through outstanding performance in bridging the gap between quality education and quality students, your trust upon us will surely be further consolidated in all of our aspects of services, i.e. educational counselling, advising and recruitment/admissions as well as test preparation.We have a belief that right counselling today leads to brilliant future tomorrow.
Interested in studying abroad with Thomas?
Fill in your details and we'll call you back!
Kosh Raj Giri
Managing Director
+977 9851001541
Sheela Prasain
CEO
+977 9841704715
Aashish Bhandari
Australia Department Head
+61 433848283
Rudra Katuwal
Japan Department Head
+81 8057084901
T.N.Ghimire
IELTS / PTE Instructor
+9771-5908190 / 5345817
Sujan Karki
Japanese Teacher
+9771-5908190 / 5345817
Pratima Adhikari
Front Desk Officer
+9771-5908190 / 5345817
Mohan Giri
Accountant
+9771-5908190 / 5345817
Sajana Prasain
Admission Officer
+9771-5908190 / 5345817
Maya Basnet
Office Assistance
+9771-5908190 / 5345817